All our professionals at Smiles On Seventh maintain the highest levels of accreditation and pursue ongoing education to stay on top of the latest trends in dentistry.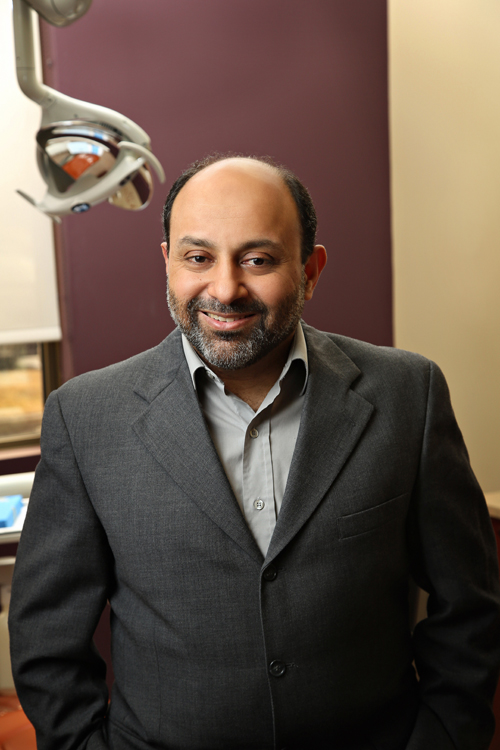 Mohamed Sharbin, DDS
Dr. Sharbin's dental experience had been enriched greatly by combining two dental degrees. He graduated as a dentist from Aleppo University in 1994 and obtained his second dental degree from Dalhousie University, N.S. in 2003. Dr. Sharbin practiced dentistry in Nova Scotia and Newfoundland before moving to Eastern Ontario, Bay of Quinte area, where he practiced dentistry for 3 years. The first time Dr. Sharbin visited Cornwall he fell in love with it and knew deep in his heart that it was the place where he wanted to raise his family and grow older.
"All towns and cities around the world are similar, buildings and streets. What makes Cornwall unique and lovable is the warmth and politeness of its good people."
In April 2007 Dr. Sharbin felt proud to obtain this very well established dental office from its predecessor Dr. Norman Roy. Now years later, Dr. Sharbin is excited to have his associates working alongside him to provide care to all patients.
Dr. Sharbin is a member of numerous dental organizations within Canada and the Unites States. He is married and a very proud father of four beautiful children.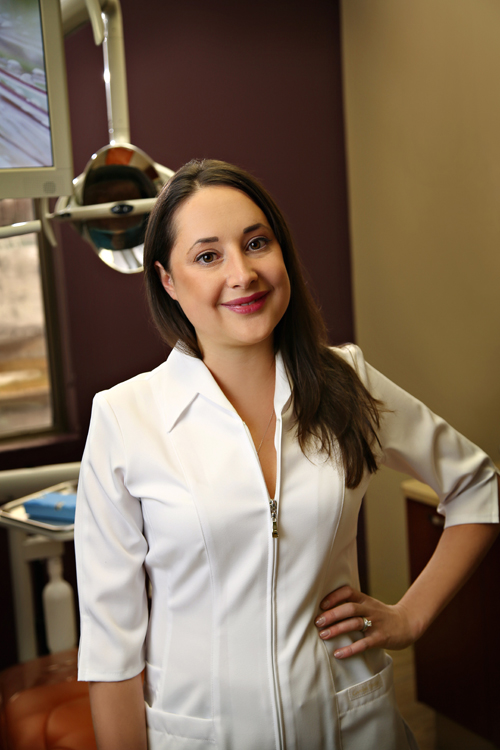 Liliane Malczewski, DMD
Dr. Liliane Malczewski grew up in Pointe-Claire, Quebec, a suburb of Montreal. She obtained her Health Sciences degree with honours from College-Jean-de-Brebeuf. She obtained her Doctorate of Dental Medicine degree from the University of Montreal and has been practicing in Cornwall since 2011. She currently lives in Cornwall with her husband and two children. Dr. Malczewski enjoys all aspects of dentistry, especially working with little ones.
Dr.Malczewski works part-time at the Children's Hospital of Eastern Ontario. She is very involved in the dental community and has been the President of the Cornwall & District Dental society since 2014. In her free time, she enjoys skiing, cooking, reading and spending time with her young children.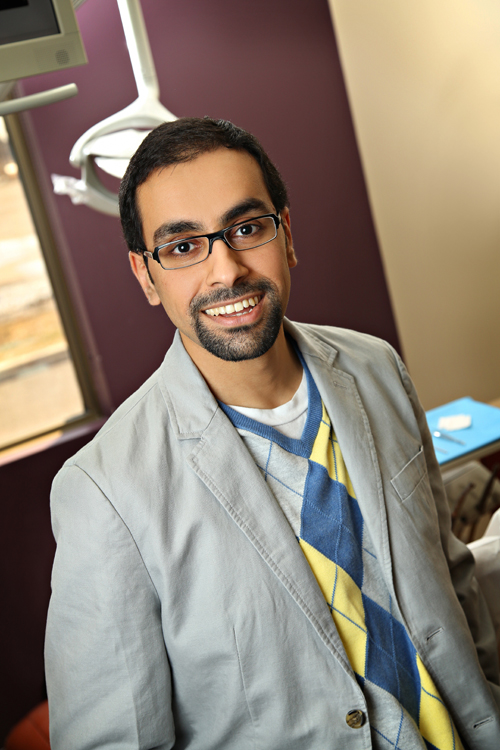 Abdoul Sharbin, DMD
Dr Abdoul was raised in the West Island of Montreal. He graduated from Université de Montréal. He started his career in the West Island of Montreal. He then worked in the Gatineau area where he perfected the art of dentistry. His passion for his work led him to join Smiles On Seventh in Cornwall where he enjoys providing a high level of dental care to the community. Dr Abdoul continuously keeps himself up to date with the most recent advancements in dentistry and enjoys attending multiple continuing education seminars yearly. In his free time he enjoys spending time with his young son. He also enjoys badminton, ping pong, long walks outdoors, and reading.
Dr Abdoul thrives on providing you with high quality pain-free dentistry. He welcomes you to become part of our great family and is always available to take on any challenge with the objective of getting your utmost satisfaction.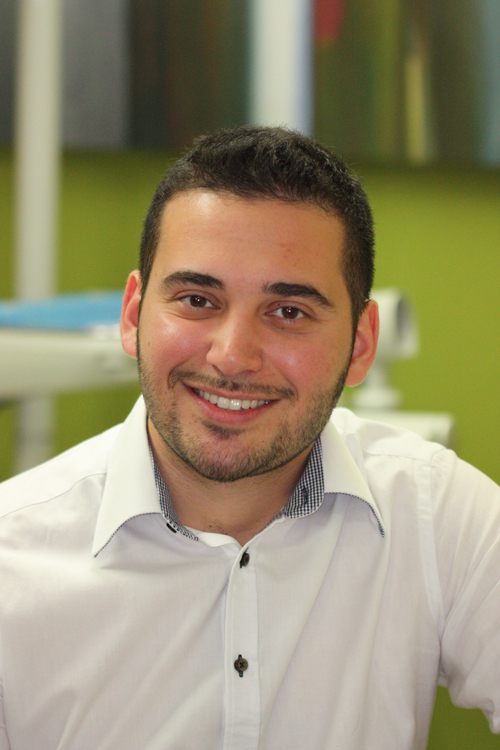 Ryan El-Majzoub, DMD
Dr Ryan was born and grew up in Montréal, Qc. He obtained his dental degree from Université de Montréal and then went on to complete a General Practice Residency at Montefiore Medical Centre, Bronx, NY. His time in the Bronx gave him the opportunity to perform a wide range of extensive dental treatments with great mentors. After leaving the hustle and bustle of the big city, he decided it was time for a change. So he packed and headed for a small mining community in Northern Ontario where he was the only full time dentist in the area. Wanting to get back closer to his family and learning from his life experience, he decided to settle down in the City of Cornwall where he is able to combine his love of the outdoors and the convenience of the big city.
Dr Ryan is proud to join Dr Sharbin and his wonderful staff in providing you with the best dental experience possible. He enjoys all aspects of dentistry and is looking forward to serving you and your family in the most comfortable and relaxing environment there is.