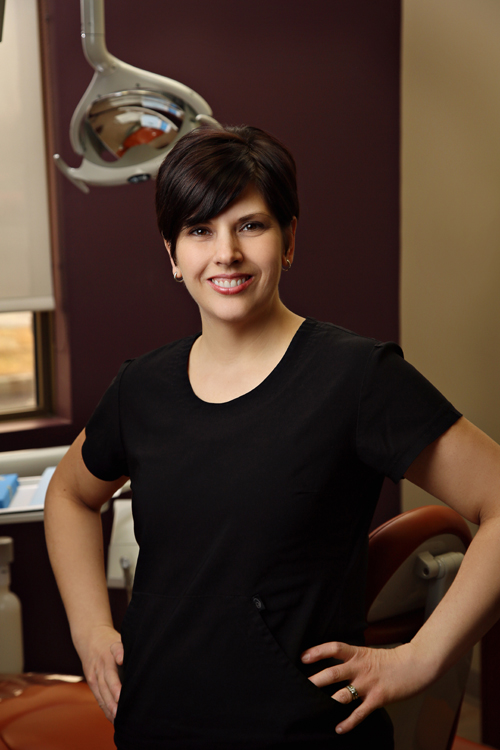 Angela, Certified Dental Assistant (CDA II)
Angela joined our team in January 2013 as a Level I Dental Assistant. She brought with her 12 years of experience. Since joining our practice, Angela has upgraded her skills to become a Certified Level II Dental Assistant. Angela enjoys spending her work days making patients feel comfortable and enjoys working with such an amazing team! When Angela is not working, she enjoys spending time with her husband and two boys. Camping is one of the family's favorite summer activities!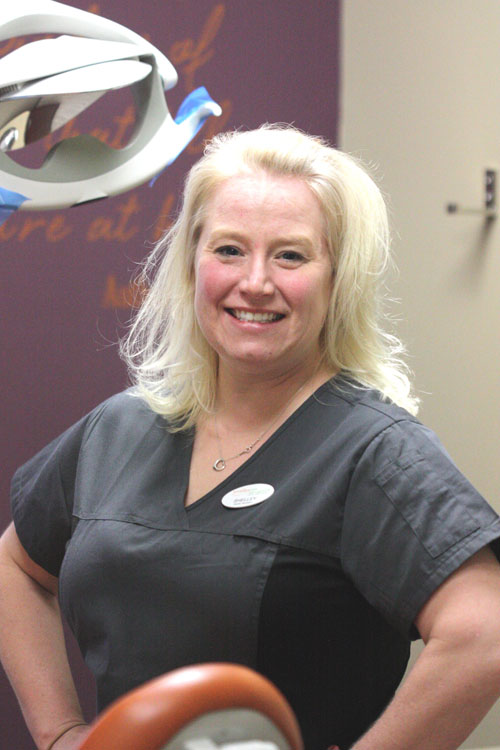 Shelley, Certified Dental Assistant
Shelley obtained her Dental Assisting Diploma in 2014 from Everest College after a long career in Social Services. After doing her internship at Smiles on Seventh, she was hired shortly afterwards. She has learned everything she knows about dental from Smiles on Seventh. Shelley has thrived in working in our lab where she makes all kinds of dental appliances. One of her favorite pastime's is cooking, she's often seen making delicious recipes which she shares with the entire staff. She is also an avid runner, she is currently training to run a marathon.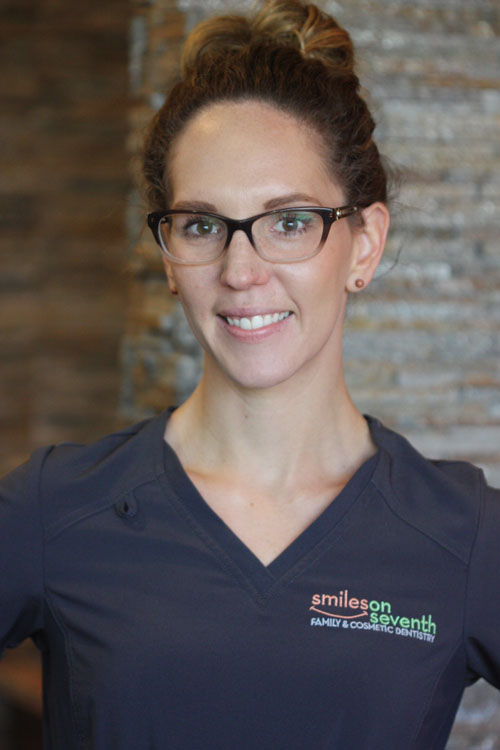 Kathrine, Certified Dental Assistant (CDAII)
Kathrine graduated as a certified level two dental assistant in 2008 from Everest college. She worked in the Cornwall area for 10 years until she found her niche with our team earlier this year. Kathrine loves the variety of challenges that present themselves daily in our office. She feels satisfaction in helping patients choose healthy lifestyles by promoting good oral hygiene. Kathrine is passionate about fitness and always finds the time to work out at her favourite CrossFit box even after a long day of work. In her free time, you will find her boating or paddle boarding on the St. Lawrence or hiking in the mountains with her family and friends who are her number one priority.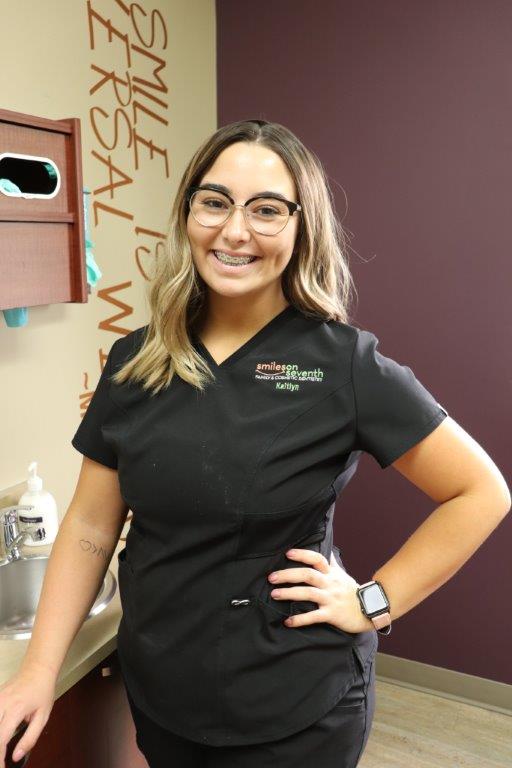 Kaitlyn, Certified Dental Assistant (CDA II)
After completing the Dental Assisting Level I & II program at Algonquin College in the spring of 2018, Kaitlyn joined the Smiles On Seventh team in October of 2018. While Kaitlyn is very passionate about her job, she spends her evenings at the gym or playing softball in the same small community she grew up in. Kaitlyn's eager to make the patient experience the most comfortable, relaxed and fun which makes her a good fit for our patient-oriented office. On her days off she likes to keep company with her friends & family around the bonfire.